Do you need to determine what the most cost effective corporate travel solution is for your company? Is using commercial airlines always the most cost efficient option? Do you have the best arrangement with the airlines you use? Should corporate aircraft be part of the mix? And if so, then what is their best, most efficient use? Do you really know the costs to your company involved for each option over the short and long term? And how do you best demonstrate this to key decision makers?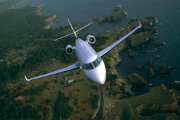 Assess Your Corporate Travel
Avicor Aviation provides comprehensive, unbiased, and independent corporate travel analysis complete with recommendations regarding what the most effective option is for companies of all sizes. Whether you want your entire company travel assessed, need to determine whether you should implement a solution involving corporate aircraft, fractional shares and airlines, or need to change the current mix, Avicor Aviation Inc. has the knowledge and expertise to provide what you need. Back to Menu
Your Best Solution
While we are strong proponents of corporate aviation, at Avicor Aviation we also recognize that there are some companies for which corporate aircraft do not make sense and/or that aircraft ownership is not always a realistic option. When we assess your corporate travel, we will let you know if business aircraft are right for your Company. More often than not the best solution does involve corporate aircraft to some degree---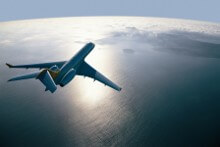 either owned, leased, chartered, or shares of a business aircraft. It is our job to identify the best, and most cost effective solution for your Company, given your specific needs and requirements. Which Aircraft?
Should the analysis determine that purchasing corporate aircraft, shares, or block hours ought to be part of the solution, Avicor Aviation's Aircraft Acquisition division also offers unbiased, professional aircraft acquisition services and would be pleased to work with you and your Company.
Your Corporate Travel Assessment
For more information or to discuss an assessment of your company's travel needs and requirements, complete and submit the following form, contact us by email at assessment@avicoraviation.com or call us at 1-800-563-2359. Back to Menu